This public registry provides key information on who ultimately makes decisions about land management or use, even if they are not necessarily registered as owners, including foreign entities and trusts.
The information will enable individuals and communities to identify and engage with those who make decisions about the lands that affect them.
The RCI is a register of persons who own or rent (under a emphyteutic lease of more than 20 years) land, including legal persons.
Registrations come from the registered person, who is required to disclose persons who have significant influence or control over decisions relating to the land, called partners. Sanctions for non-compliance will take effect at the end of a 12-month transition period in April 2023.
Fight against money laundering
The Scottish Government has fully supported measures to improve transparency of land ownership, including the Register of Foreign Entities (ROE) which is introduced by the UK Government's Economic Crime Act 2022. The ROE will apply to any legal entity governed by the law of a country other than the UK, but which owns land in the UK. While the objective of the RCI focuses on transparency of land ownership, the ROE aims to combat illegal activities such as money laundering by increasing transparency on the beneficial owners of land.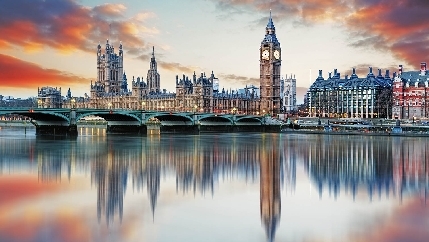 March 15, 2022
Economic Crime Bill receives Royal Assent
The new Economic Crimes (Transparency and Enforcement) Act received Royal Assent today, March 15, following an accelerated passage through Parliament.
Environment and Agrarian Reform Minister Mairi McAllan MSP said there can no longer be categories of landowners or tenants where, intentionally or not, decision-making control is obscured, including in or through trusts or foreign entities. The new register will make Scotland a forerunner in Europe and offer greater transparency than any other part of the UK. It allows the public to look behind land ownership and identify those who ultimately make the decisions.
element var gaTagWrap = document.createElement('noscript'); gaTagWrap.id='civic-gtm-noscript'; let gaTagMan = document. createElement('iframe'); gaTagMan.src="https://www.googletagmanager.com/ns.html?id=GTM-MFJHJBD"; gaTagMan.style="width:0;height:0;display:none;visibility:hidden"; gaTagWrap.appendChild(gaTagMan); document.body.insertAdjacentElement("afterBegin", gaTagWrap ); the window['ga-disable-UA-4539756-11'] = false; }, onRevoke: function(){ var gtmTag = document.getElementById('civic-gtm-noscript'); gtmTag.remove(); the window['ga-disable-UA-4539756-11'] = true; }, third-party cookies: [{"name":"Google","optOutLink":"https://tools.google.com/dlpage/gaoptout"}]
} , { name: 'Marketing', label: 'Marketing', description: 'We do not provide any personal information we collect to third parties. Targeting and retargeting cookies and advertising technologies such as Facebook pixels help us deliver relevant ads to you more effectively by collecting information about your browsing habits and site usage. We do not control social media cookies and they do not allow us to access your social media accounts. Pixels can also tell us when certain advertisements have been shown to you and limit the number of times you see the same advertisement. You can unsubscribe and change your preferences regarding marketing cookies at any time. ', cookies: ["'gt'","'guest_id'","'personalization_id'","'tfw_exp'","'metrics_token'","'GPS'","'PREF'","'_mkto_trk'"], RecommendedState: true, onAccept: function(){ // ADD a Facebook pixel!function(f,b,e,v,n,t,s){if(f.fbq)return;n=f.fbq=function ( ){n.callMethod ? n.callMethod.apply(n,arguments):n.queue.push(arguments)};if(!f._fbq)f._fbq=n;n.push=n;n.loaded=!0;n.version ='2.0′; n.tail=[];t=b.createElement(e);t.async=!0;t.src=v;s=b.getElementsByTagName(e)[0]; s.parentNode.insertBefore(t,s)}(window,document,'script','https://connect.facebook.net/en_US/fbevents.js'); fbq('init', '863682970469989'); fbq('track', "PageView"); fbq('consent', 'grant'); var fbTagWrap = document.createElement('noscript'); fbTagWrap.id = 'civic-fb-pixel-noscript'; var fbTagMan = document. createElement('img'); fbTagMan.src = "https://www.facebook.com/tr?id=863682970469989&ev=PageView&noscript=1″; fbTagMan.style="width:0;height:0;display:none;visibility:hidden"; fbTagWrap.appendChild(fbTagMan); document.body.insertAdjacentHTML("afterBegin", fbTagWrap.outerHTML ); //document.body.insertAdjacentElement("afterBegin", fbTagWrap.outerHTML ); // END Facebook Pixel // ADD LinkedIn var _linkedin_partner_id = "238970"; window._linkedin_data_partner_ids = window._linkedin_data_partner_ids || []; window._linkedin_data_partner_ids.push(_linkedin_partner_id); (function(){ var s = document.getElementsByTagName("script")[0]; var b = document. createElement("script"); b.type = "text/javascript"; b.async = true; b.src = "https://snap.licdn.com/li.lms-analytics/insight.min.js"; s.parentNode.insertBefore(b, s);} )(); // including the
let liTagWrap = document. createElement('noscript'); let liTagMan = document. createElement('img'); liTagMan.src = "https://px.ads.linkedin.com/collect/?pid=" + _linkedin_partner_id + "&fmt=gif"; liTagMan.style="width:0;height:0;display:none;visibility:hidden"; liTagWrap.appendChild(liTagMan); document.body.insertAdjacentHTML("afterBegin", liTagWrap.outerHTML ); // END LinkedIn }, onRevoke: function(){ }, thirdPartyCookies: [{"name":"Twitter","optOutLink":"https://twitter.com/settings/account/personalization"},{"name":"YouTube","optOutLink":"https://policies.google.com/technologies/managing?hl=en"},{"name":"Facebook","optOutLink":"https://www.facebook.com/help/568137493302217″},{"name":"Vimeo","optOutLink":"https://vimeo.com/cookie_policy"},{"name":"LinkedIn","optOutLink":"https://www.linkedin.com/psettings/guest-controls/retargeting-opt-out?trk=microsites-frontend_legal_cookie-policy"}]
} , { name: 'Social Sharing', label: 'Social Sharing', description: 'We use the AddThis social sharing plugin to allow you to easily share certain web pages on your social networks.', cookies: ["'__atrfs'","'__atuvc'","'__atuvs'","'loc'","'uvc'","'xtc'","'mus'","'na_*'","'ouid'","'ssc'"], RecommendedState: true, onAccept: function(){ // Add addThis var addThisScriptTag = document.createElement('script'); addThisScriptTag.id = 'civic-addthis-script'; addThisScriptTag.src="https://s7.addthis.com/js/300/addthis_widget.js#pubid=ra-4d74c2894be8ba5f"; document.body.appendChild(addThisScriptTag); var shareWidget = document. getElementsByClassName('widget widget-share'); if (shareWidget) { if (shareWidget[0] ) { shareWidget[0].classList.remove('hidden'); } } // End of addThis }, onRevoke: function(){ // remove addThis var addThisScriptTag = document. getElementById('civic-addthis-script'); addThisScriptTag.remove(); var shareWidget = document. getElementsByClassName('widget widget-share'); if (shareWidget) { if (shareWidget[0] ) { shareWidget[0].classList.add('hidden'); } } // Finish removing addThis }, ThirdPartyCookies: [{"name":"AddThis","optOutLink":"https://www.addthis.com/privacy/opt-out"}]
} ], // Array of objects based on CookieCategory object consentCookieExpiry: 90, statement: { description: 'For more details about the cookies we use, please check our' , name: 'Privacy Policy 2021' , url: 'https: / /www.propertymark.co.uk/privacy-policy.html', update: '21/01/2021′ }, logConsent: true, encodeCookie: true, sameSiteCookie: true, sameSiteValue: "Strict", closeOnGlobalChange: true , subDomains: true, // Customize appearance and behavior "icon", notifyDismissButton: true, settingsStyle: "button", acceptBehaviour: "recommended", text: { title: 'This site uses cookies', intro: 'Some of the cookies we use on our site are "necessary" (meaning they are essential for the website to work as it should), while others help us improve your experience by providing information about how the site works used. You have a choice as to which cookies you accept. You can change your preferences at any time.' , acceptRecommended: 'Accept recommended settings' , rejectionSettings: 'Reject all' , requiredDescription: 'These cookies are required for the website to perform basic site functionality. In order to disable these cookies, you may need to change your web browser settings. You can also visit www.allaboutcookies.org for more details on how to delete or reject cookies and for more information about cookies in general. Please note that changing the settings will affect site performance. The settings save your login information so that the site recognizes you when you return for your convenience and to improve your experience, you can change these settings at any time.' , notifyTitle: 'Your consent to use cookies' , notifyDescription: 'By using this Site, you agree that we can store and access the above cookies on your device.' }, branding: { fontFamily: 'URW Geometric,sans-serif', fontSizeTitle: '22px', fontSizeIntro: '18px', fontSizeHeaders: '18px', fontSize: '18px', fontColor: '#FFFFFF', backgroundColor: ' #007A53', acceptText: '#004E35', acceptBackground: '#FFFFFF', rejectText: '#FFFFFF', toggleText: '#004E35', toggleColor: '#004E35', toggleBackground: '#F0f0f0', alertBackground: '# 004E35′, buttonIconWidth: '64px', buttonIconHeight: '64px', removeIcon: false, removeAbout: true }, excludeCountries: [], locale: "undefined" != typeof window ? window.navigator.language: "en", locale: [
], accessibility: { accessKey: ", highlightFocus: false } }; CookieControl.load(config); var onPageStyle = ""; if ( onPageStyle.length ) { var style = document. createElement('style'); style. innerHTML = onPageStyle; document.head.appendChild(style); }