What do you want to know
The latest version of Google Chrome brings new features to Progressive Web Apps (PWAs).
With the appropriate flag enabled, users can now open new tabs while using a PWA.
This feature is not yet available to everyone.
Progressive Web Apps are extremely useful across all your devices because you can access web pages that may not have a dedicated app. Recently, Google claims that the use of PWAs has skyrocketed over the past year, with a 270% increase in PWA installs. But until now, if you were to install and use a PWA and then open a link, it would just open that link in a separate Chrome window.
It looks like Google is making an extremely useful change to this methodology, as noticed Latest version of Windows. According to a conversation in the Google Chrome group"tabbed mode adds a strip of tabs to standalone web applications that allows multiple tabs to be open at once."

Although this feature is not yet enabled by default, those running the latest version of Chrome can enable it with the following flag:
chrome://flags/#enable-desktop-pwas-tab-strip
Once enabled, any link you click on from the Progressive Web App will appear as another tab, as opposed to a whole new window. Unfortunately, we tried this with Chrome Canary and Twitter PWA, but couldn't get the new tabbed interface to appear.
Fortunately, Kevin Tofel of About Chromebooks was able to get it working using a Chromebook running Chrome OS 103 on Dev Channel. This gives us a better indication of what might be available in a future Chrome update.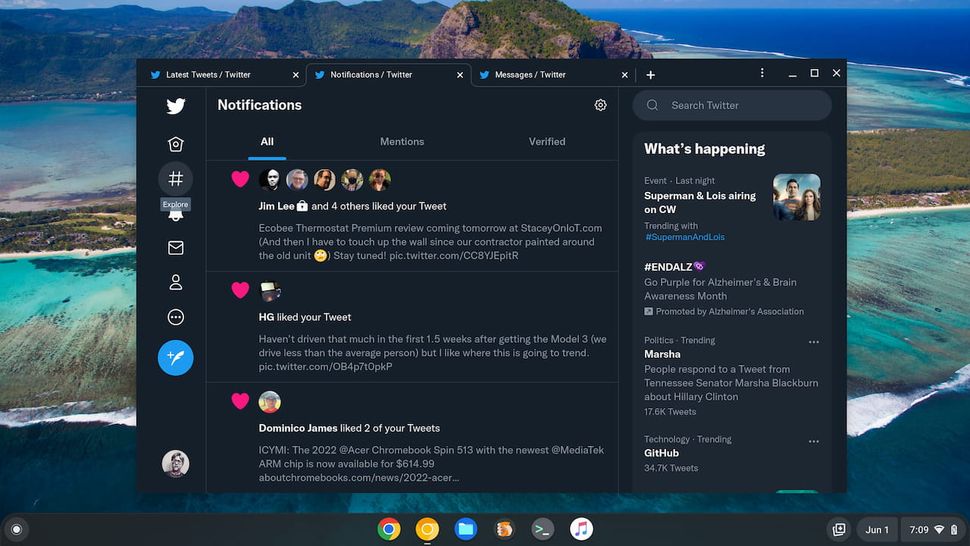 As more and more PWAs are installed and made available, having a tabbed interface would greatly improve the user experience. Users would no longer need to worry about another random Chrome window opening, and everything would be contained in the single PWA you use.
Interestingly, Google is also working on making this a cross-platform feature, so it could potentially be implemented in Safari and Firefox. According to the landing page for Chrome Platform Status, both of these browsers are listed as "No Signal", but that might change once Google fixes the issues. This would be huge for PWAs overall, as it wouldn't be a feature limited to Chrome.